Phil Ivey Loses Law Suit In London - But It's Not Over Just Yet!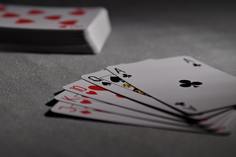 Hey The Poker Pro Magazine readers, better watch out, there's a shark about! Anyone catch that story on Phil Ivey and his court case in London last year in October 2014?
Talk about playing for extremely high stakes, Poker pro Phil Ivey ten times WSOP champion, lost his case against a London casino whom he accused of incorrectly withholding his winnings.
It turns out that the British High Court ruled that Genting Casinos UK did not have to pay him his winnings a whopping 7.7million pounds (nearly $12.5 million).
It seems that the casino's lawyers managed to convince the court that Phil's use of "edge sorting" tactics were not legitimate and so, therefore, the casino got to keep the doe.
The Mayfair, London casino refused to pay Phil Ivey $12.4 million stating that he had kept track of all the card values by picking out design flaws on the back of the cards whilst he was playing Baccarat!
38 year old Ivey stated he was disappointed with the ruling and claimed that he would never cheat or do anything untoward to risk his reputation.
He was pleased that the judge acknowledged to the court that he was an honest witness by saying that 'I am entirely convinced that Mr. Ivey did not consider that what he was doing was cheating.'
However, he believed that what he used was a legitimate strategy and he did nothing more than exploit the Crockford Casino's failure to take measures to protect themselves against such a player of his ability.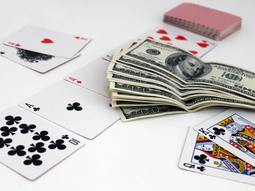 Needless to say Crockfords Casino were pleased with the High Court's judgement on the incident and said that it was their policy not to discuss their clients' affairs in public and how much they regretted proceedings were brought against them.
Now it's Phil Ivey being sued by the Borgata casino for the $9.6 million he walked away with for using the same tactics when he played at their casino. May the best man win! He's not the only one, though. Another pro Phil Hellmuth has also been accused of cheating. He's been at thye centre of mnay stories but cheating scandals seem to foolow him everywhere. Good thing then that his still an exceptional poker player.