Get to know Phil Hellmuth and how he conquered the poker world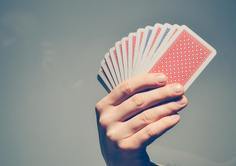 American poker pro Phil Hellmuth is a favourite of The Poker Pro Magazine and is famous for his poker antics at the table and incredible record of having 10 WSOP bracelets under his name. He was born in Wisconsin on July 1964. He was the eldest child in a brood of five and had a parent who possessed a doctorate degree and was an assistant dean at the local university. Growing up with several siblings, he played various board games and was quite competitive all the time. He learned how to play poker while studying at the University of Wisconsin, starting from student union cash games and moving up to playing with higher stakes against professors. Later, he dropped out of college so he can play professionally, a move that mortified his academic dad.
In the gambling world, Phil Hellmuth earned the moniker the Poker Brat. As a living legend, in 2006 he joined the ranks of Doyle Brunson and Johnny Chan to be the only 3 players to bag 10 WSOP bracelets in their career. But what sets him apart from the two is his wins all come from Texas Hold'Em, and he has an 11th bracelet from a No-Limit Hold'Em event won in 2007. He is also hailed as the youngest player to win a main event in the WSOP after defeating Johnny Chan, who was a two-time defending champ, at the age of 24 in 1989. After this win, he dedicated the next 15 years winning more tournaments than any other player did before him. On top of the WSOP bracelets is 50 more tournament titles and five WSOP top ten finishes, from which he earned more than $8.8 million.
Later on, his family has realized he chose the right career. After convincing his father to watch him play and promising him a Mercedes should he win the title, his old man came to Las Vegas. When he defeated Chan, he kept his promise and his dad never questioned him again. He claims they became even closer when he married a doctor that was an alumna of his dad's alma mater. Although his huge ego and the unprofessional attitude he displays when he loses has earned him the title Poker Brat, this is also the reason why he is favored by television producers all around the world. He has written several poker books, such as the bestsellers "Bad Beats and Lucky Draws" and "Play Poker Like the Pros." He also has several business interests, including instructional videos of the game, a collaboration with Oakley to launch a range of sunglasses fit for playing poker, a clothing line and a number of endorsement deals. He was voted by his co-players as the best No-Limit Hold'Em player in the world in 1996.
Phil Hellmuth said he would like to be regarded as the greatest player of all time, and in his mind, he is almost there - if you count out players like Phil Ivey, of course.