Anthony Zinno From Boston, Mass, Goes Well Ahead in POY Rankings!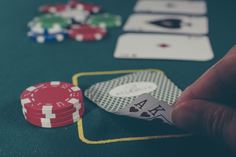 33-year-old Anthony Zinno stakes a stranglehold on the Card Player of the Year race for 2015 with his first gold bracelet. In sensational form he won the 2015 World Series of Poker Omaha High Roller $25,000 Pot-Limit and The Poker Pro Magazine couldn't be more excited for him.
Some people are already saying that the way that Anthony Zinno is playing is the stuff that legends are made of.
With 3 major titles already secured so far this year which already include two World Poker Tour main events, he has already made nine final tables this year already, but that wasn't enough for this poker pro from Boston, Mass.
He had to have more, so he decided to go out and win one of the most exciting and prestigious events of the year, that of the inaugural Omaha high roller 2015 World Series of Poker $25,000 pot-limit.
Zinno headed a field of 175 players and in capturing his very first World Series of Poker gold bracelet, secured his first place prize of $1,122,196. He joins the likes of Doyle Brunson and Phil Hellmuth as a bracelet winner.
After the win, Zinno said that it was by far his best day as a Poker pro and was made better by winning in a game that consisted of such a skilled final table, which he takes extra pride in. As well as the title and the cash, Zinno also picked up a total of 1,092 Card Player, Player of the Year points.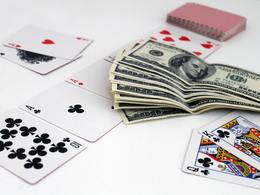 In the POY rankings Zinno was already well in front, but now takes a serious stranglehold on the lead. To date earnings for the year so far standing at $3,418,327 as well as 6,488 total points already accumulated.
To put these numbers in perspective one only has to look back over the last 3 Player of the Year. Greg Merson secured 5,100, Daniel Negreanu took 5.140 and Dan Colman came in with 5.498 over an entire year.
Anthony Zinno has already chalked up more points by the start of July. What with his earnings from this event a third of what he has already made in prize money so far this year, who's to say he's not well on his way. Anyone care to disagree?
Great Online Poker Resources